Chris Evans confirmed the marriage with Portuguese actress Alba Baptista. Together they were spotted at New York Comic Con. Chris confirmed that they had two ceremonies.
It is rumored that the Capitan America star Chris Evans married Portuguese actress Alba Baptista privately at their homes. Let us know more in detail.
Chris Evans Proudly Showed His Wedding Off His Wedding Ring
Talking about Chris Evans, It is said that he married Portuguese actress Alba Baptista. He also discloses the two events that were wonderful and beautiful. He proudly showed his wedding ring while talking.
He said they do not have just one ceremony two one was held in Portuguese and the other one was held in Cape Cod, Massachusetts, even he described the event as wonderful and beautiful.
They tied the knot on 9 September 2023 at a private residence in Massachusetts. Chris Evan said, "I got married. It was really really great. Planning a wedding, it's a lot. For those of you who are married, you know, it takes a lot out of you, but now that we're through that, we've just kinda been enjoying life and gearing up for autumn, my favorite season. It's like the best time of year right now. Now we're just relaxing and enjoying life and reflecting,"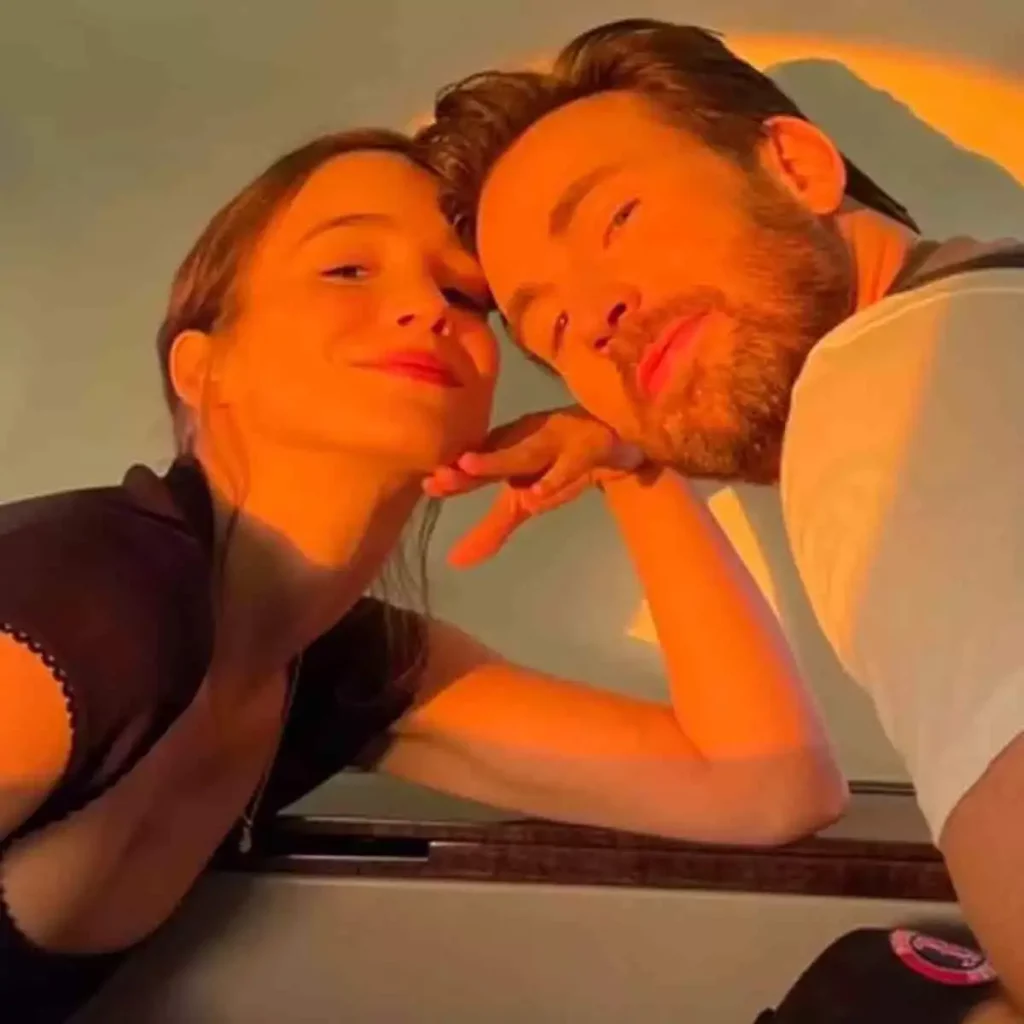 In an Event, New York Comic Con Chris was seen wearing maroon pants, a brown corduroy jacket, and a gold necklace most important thing one can see wearing a silver wedding band on his left hand as he casually held his arms aside.
Chris Evans and Alba married in a private ceremony where several familiar faces of Hollywood were present. Chris said in an interview published on 19 September 2023, he said, "I haven't worked all year and I don't plan to, which has been lovely," He further added, ""My girlfriend that I've had for a while when we began dating…I was like: 'Yeah, I do one movie a year. I try to never work now.' And then, after like a few months of dating, boom, guess what? We've been living in Atlanta for a year. Get ready."
Recently Chris and Alba starred in the Netflix series Warrior Nun, and rumored romance in November 2022. But they never announced anything about their relationship.
Two Years Ago Chris And Alba Romance Rumour Begins
The couple rumored romance two years ago when they starred together on a Netflix series Warrior Nun. Fans can see the actress following Captain America and some of his family members on Instagram.
November 2022, the re; relationship became more obvious when they were spotted holding hands in Central Park. At that time many actors who were close to Chris shared their views with US Weekly, "Chris and Alba have gotten serious. This is the most committed anyone can remember him being in a very long time, if not ever."
Read More – Henry Cavill's New Movie "Argylle" Trailer Released
Read More – Noelia Voigt Won The Title Of Miss USA 2023