Miss USA 2023, was announced on Friday, 29 September 2023, Noelia Voigt won the Pageant. She received her crown from Miss USA 2022, Morgan Romano of North Carolina. She won the title of Miss USA during the 2023 pageant's grand finale at Reno, Nevada's Grand Sierra Resort. Let us know more about Miss USA 2023.
Venezuelan-American Noelia Voigt Crowned Miss USA 2023
Noelia Voigt becomes the first Venezuelan-American, to win the title of Miss USA, she is from Utan. She won the title on Friday 29 September 2023 pageant grand finale at Reno, Nevada's Grand Sierra Resort. The event was telecast live on the CW Network. First, the runner-up was Savannah Gankiewicz, representing Hawaii.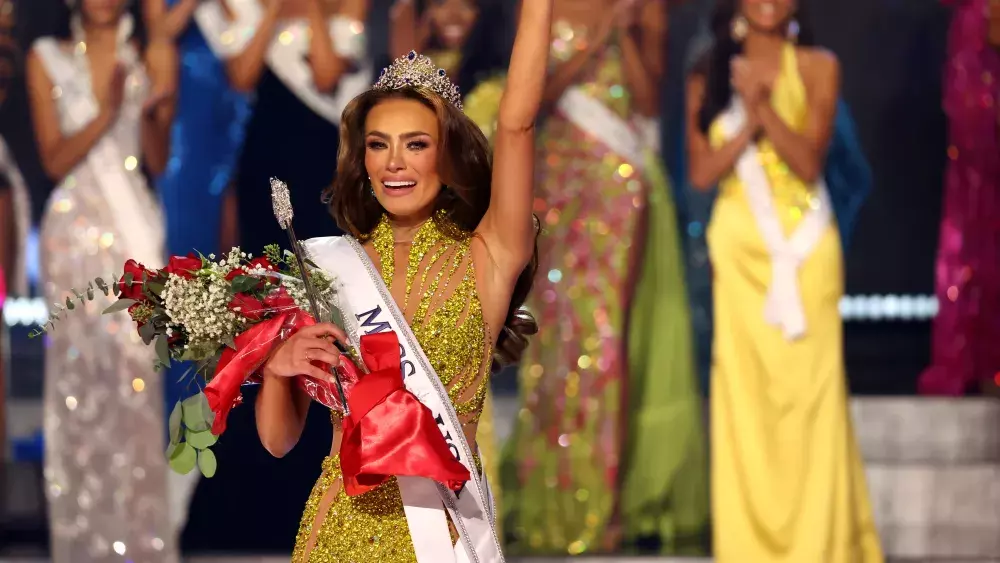 Noelia Voigt was born in Florida, her parents are American-Venezuelan. She was 22 years old, she was a licensed esthetician, and a certified lash technician.
In 2018, she won the title of Miss Teen Florida and in 2020, she became Miss Alabama Collegiate America. She competed in other pageants before running for Miss Utah.
The final question that was asked to Noelia Voigt in the Miss USA 2023 Pageant was, "As the brand ambassador for Miss USA, what will be your contribution to the organization?"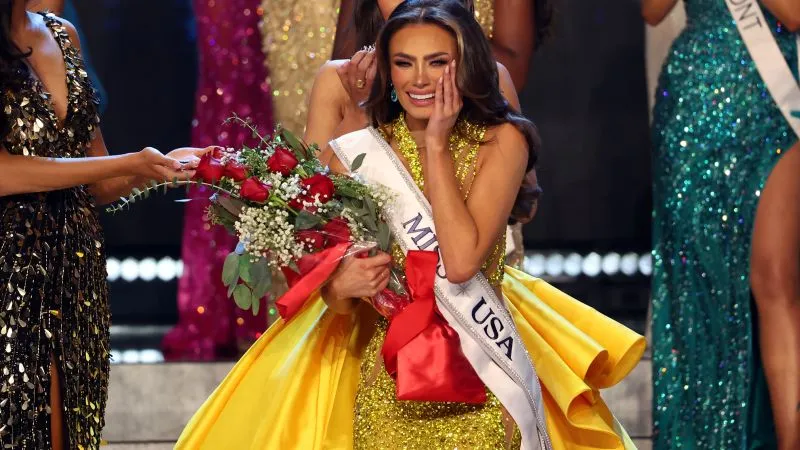 She answered, "I believe the ability to connect with people is an incredibly important asset that a Miss USA should have. The United States of America is an incredibly diverse country, probably one of the most diverse in the entire world. So being able to connect with everybody is important. As a bilingual Venezuelan-American woman, I plan to connect with that community of people because the United States of America is a diverse country and a Miss USA needs to be able to represent every community no matter their background, race, ethnicity, anything, and I would like to be that Miss USA."
Judges Panel OF Miss USA 2023
The event was hosted by Keltie Knight and Adrienne Bailon-Houghton. The show featured 51 women competing in different rounds, which included swimsuits, evening gowns, and interviews.
Judges of the shows include names of well-known personalities they are beauty entrepreneurs and founders of One/Size Beauty Patrick Starrr, Emina Cunmulaj Nazarian, fashion designer Nicole Miller, and actress Vivica.
Read More – Henry Cavill's New Movie "Argylle" Trailer Released
Read More – Kim Kardashian Trolled For Her Acting
Read More – No One Will Save You Movie Review, Cast, Trailer