Actor Bruce Willis's wife Emma discloses how the family takes care of Frontotemporal dementia which the actor was diagnosed with earlier this year.
Actor Bruce Willie was diagnosed with the disease earlier this year, saying despite the challenge, it taught them to love and care.
Actor Bruce Willis's Wife Gave Health Updates
Emma Heming Willis gave TODAY health updates of an actor. She says it is hard to know that he was diagnosed with frontotemporal dementia. The Die Hard actor's family announced in 2022 March that Bruce Willis was diagnosed with aphasia.
This disease is showing its impact on his cognitive abilities and that is the reason he was away from the silver screen. In February his family announced that the actor was diagnosed with frontotemporal dementia.
Actor's wife Emma Heming Willis said on NBC's "TODAY" show on Monday that when we hear that dementia is hard, it is hard on the person diagnosed, It is equally hard for the family and it is not different for Bruce and me and for my girls. She further says that it is a family disease.
She said she is a caring partner and that her household is open and honest about this disease. She further added that the most important thing was to be able to us. what the disease was, explain what it is, because when you know what the disease is from a medical standpoint it sort of all makes sense," she explained. "It was important that we let [our daughters] know what it is because I don't want there to be any stigma or shame attached to their dad's diagnosis or any form of dementia."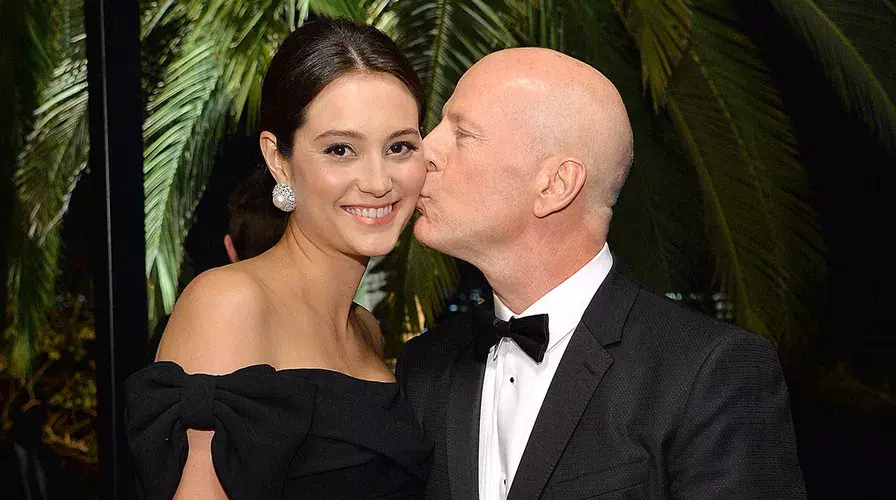 Bruce Willis is 68 years old and married to Emma Heming 45 years old They have two daughters together, He also has three daughters with his first wife.
What Is Frontotemporal Dementia The Actor Is Suffering From?
Frontotemporal dementia is known as FTD, it is an umbrella term it is used for brain disorders that affect the frontal and temporal lobes of the brain. It is generally associated with personality behavior and languages, as the Mayo Clinic said.
What are the symptoms of such a disease?
Its symptoms range from some people experiencing changes in their lives. the person becomes impulsive and emotionally indifferent and also loses the ability to talk properly using language. It is said that there is no cure for the disease. However, meditation can improve the quality of life by removing depression and agitation. Susan Wilkinson, chief executive of the Association for Frontotemporal Degeneration, explained that FTD is often misdiagnosed.
Read More – Kim Kardashian Trolled For Her Acting
Read More – No One Will Save You Movie Review, Cast, Trailer
Read More – Aquaman 2 Trailer, Cast, Release Date, Storyline