Billy Miller, the actor died at the age of 43 on Friday In Austin, Texas. Billy Miller the award-winning actor from "The Young and the Restless" and "General Hospital," left the world.
The news of the death of an actor was confirmed by his manager to Variety in a statement on Sunday, the actor's 44th birthday. In a statement, it is said that the actor was struggling with manic depression when he died.
Billy Miller's Mother Patricia Miller Speaks About Her Son's Death
Billy Miller actor passed away at just the age of 43 years, and his friends and family were shattered into grief by his death. Patricia Miller Miller Billy Miller's mother speaks by expressing her gratitude: "I want to personally thank the many fans and personal friends for the overwhelming amount of love, prayers, and condolences sent to me and my family on the devastating death of my beautiful son BJ"
It is really a difficult time for her and her family, her talks of the causes of her son's death led to much speculation about his death given rumors that began to circulate online in the hours and days following his passing.
She said, "He fought a long, hard valiant battle with bipolar depression for years." She further said that he did everything to control the disease. He loved his family, his friends, and his fans, but in the end, the disease won the fight and he surrendered his life.
She also added, " The other causes of death being told are not true. I wish they were but they just aren't.". She was in grief as one can feel in these lines," We all loved him so much and are trying desperately to deal with our loss. I will have nothing further to say. Thanks for the love and support."
Billy Miller AS An Actor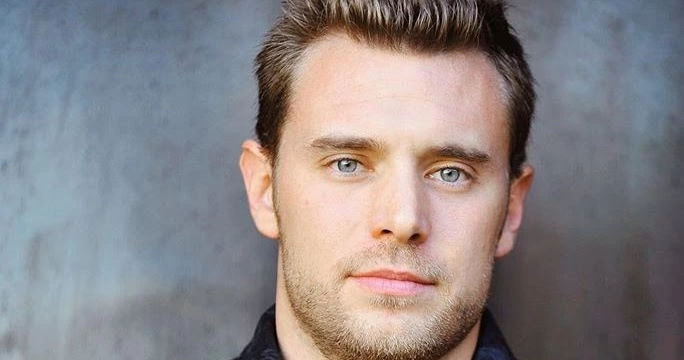 He was born on September 17,1979, on Sunday which was his 44th birthday. He grew up in Grand Prairie Texas, It was said that throughout his childhood days, he battled with Tarsal coalition, a rare condition that affected the cartilage in his ankles.
He was signed as a model to Wilhelmina, and that marked the beginning of his acting career. He went on to play Richie Novak from 2007 till 2008 in the soap opera," All My Children", for his outstanding performance he got a chance to work in "The Young and the Restless".
His role on The Young and the Restless won him three Daytime Emmys, which includes two for Outstanding Supporting Actor in a Drama Series and Outstanding Lead Actor in a Drama Series. However, he left the show in 2014 and later joined "General Hospital". In General Hospital he played the roles of Jason Morgan and Drew Cain until 2019 after that joined Suits.
Apart from these he also appeared on "NCIS," "The Rookie," "Truth Be Told," "Major Crimes," "CSI: Crime Scene Investigation," "Castle" and "Enormous." Also seen in the War Drama " American Sniper and Craig Brewer's Urban Cowboy in 2016.
Billy Miller left behind him his mother Patricia Miller, sister Megan brother-in-law Ronnie and nephew and niece Grayson and Charley.
Read More – Is Taylor Swift And Travis Kelce Dating?
Read More – Welcome Back 'The Rock' Johnson In WWE