Taylor Swift has done some great things than dating her footballer boyfriend, people speculated about Taylor Swift and Travis Kelce dating rumors. Popstar Taylor was in the news of dating the athlete Travis Kelce. The news was not confirmed by any of them.
Rumors About Taylor Swift And Travis Kelce Dating
Yes, that is true 33 years pop singer Taylor Swift and Travis Kelce something going on between them. NFL player Travis Kelce revealed that he gave his number to the pop singer via bracelet during on stop on The Eras Tour.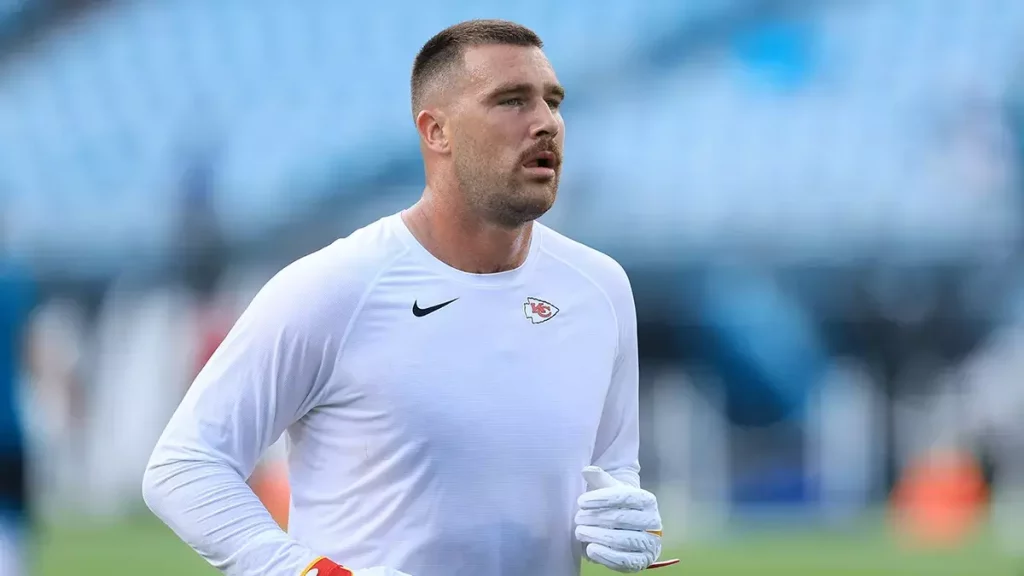 He said, "I was disappointed that she doesn't talk before or after her shows because she has to save her voice for the 44 songs that she sings," Travis said during his podcast in July, "So I was a little butt-hurt I didn't get to hand her one of the bracelets I made for her." He also said that She hadn't met anybody, or at least she didn't want to meet me, so I took it personally.
As per the celebrity rumor mill, Taylor isn't averse to meeting Travis after all, while she had commented on the recent reports, here is a timeline of their dating rumors.
Timeline Of Travis Kelce And Taylor Swift
Andrew Siciliano re-posted an interview with Travis where he asked him about Taylor Swift. When Travis asked about Bracelet he said, "I said what I said. And I meant what I said when I said it. And you know what, it is what it is. I'm not gonna talk about my personal life. I know what you writers wanna hear, and you wanna hear more about that and I'm not gonna give you anything."
He did not answer further questions about Taylor. After the incident Travis's brother Jason Kelce was asked about the updates on 14 September he said, "I've seen these rumors. I cannot comment,"
Travis Kelce's brother Jason said during Amazon Prime's Thursday Night Football postgame panel. "I don't really know what's going on there, but I know Travis is having fun and we'll see what happens with whoever he ends up with."
On September 12, 2023, According to the sources singer Taylor Swift and professional athletes are not officially dating they are just hanging out quietly.
July 26, 2023, Travis Kelce discusses attending the Eras Tour on his New Height podcast, You can watch him on Tioktok for more updates about the bracelet. From July 7, 2023, to July 8, 2023: Taylor Swift performs at Kansas City's Arrowhead Stadium.
Read More About – Taylor Swift