Academy Award winner Burt Young, who is well known for playing the role of a tough guy in Sylvester Stallone's Rocky died on 8th October in Los Angeles at the age of 83.
The death of an actor was confirmed by his daughter Anne Morea Steingieser according to the New York Times. The cause of his death was not revealed.
Burt Young Career
In his long filming career, he has done more than 160 films and television, that also includes appearances in Chinatown, Once Upon a Time in America, and The Pope of Greenwich Village. He was a former professional boxer and also an ex-Marine.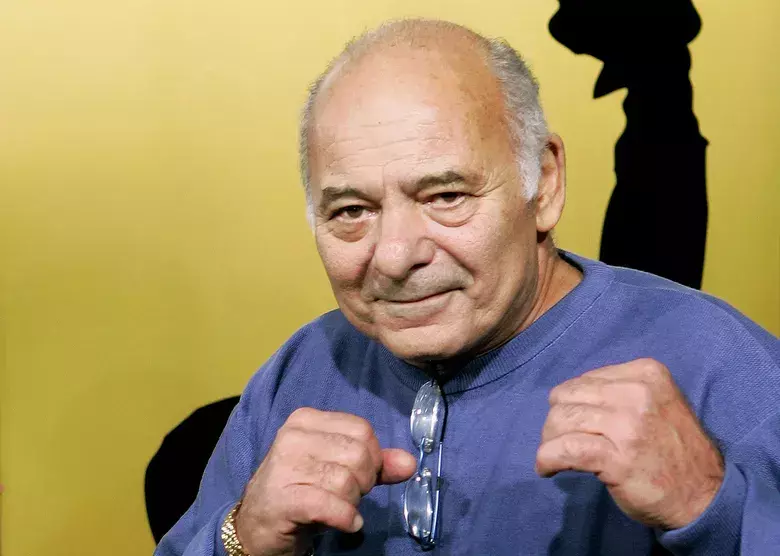 A Career on television includes roles on Mash and various films on television including The Gang That Couldn't Shoot Straight in 1971. The last Exit To Brooklyn was in 1989.
He was also a good story writer, he wrote and also featured in Uncle Joe Shannon in 1978, It was a story about a Jazz trumpeter. But he was well known for his role in Rocky as a friend of Sylvester Stallone he shines bright.
An Award Winning Performance In Rocky
Burt Young plays the role of Paulie, He received 10 Academy Awards nominations including the Best Supporting Actor. He also won Oscars awards including Best Pictures.
His original name is Gerald Tommaso DeLouise, Burt Young was his adopted name. he was born on 30 April 1940 in Queen New York. He was in the Marine Corps and was also trained under manager Cus D'Amato. He had a record of 17-1.
Burt Young was survived by his daughter Anne Morea Steingieser, his brother, and a grandson.
Read More – Henry Cavill's New Movie "Argylle" Trailer Released
Read More – Noelia Voigt Won The Title Of Miss USA 2023
Read More – Chris Evans Confirms Marriage With Alba Baptista