Mamata Banerjee strong politician of India born on 5 January 1955 was the current chief minister of West Bengal since 2011. She is first woman to hold the position. She is founder of the All India Trinamool Congress or TMC when separated from Congress. She was called as Didi by most of the people.
Early Life Of Mamta Banerjee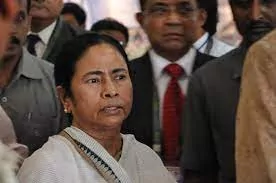 Mamta Banerjee belongs of Bengali Hindu Brahmin family and born in West Bengal in Calcutta now as Kolkata. Promileswar Banerjee her father was a freedom fighter and Gayetri Devi her mother, at the young age of 17 her father died because of lack of medical facilities at that time.
She complete her secondary education from Deshbandhu Sishu Sikshalay and graduation she completed from Jogamava Devi College. Later in Islamic History she completed her master's from University of Calcutta also a degree in Eduation from Shri Shikshavatan College, Law degree also she got it from Joseph Chandra Chudhuri college from Kolkata.
Mamata Banerjee Political Career Beginning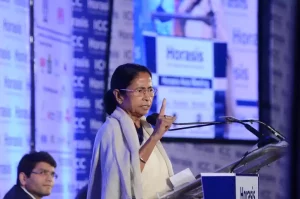 She got interest in politics at the very early age of 15 while studying in school. Chhatra Parishad Unions which is the student wings of congress I Party she established by defeating the All Indian Democratic Students Organisation.
In Congress I Party she served in many position and also in many other organisation involving in politics in West Bengal. In 1984 she become the first women who elected as a member of the Lok Sabha with that she also become youngest parliamentarians, in the same year she elect as a Indian  youth Congress. In 1989 in general election she lost her seat and again she shows her power and was reelected from South Constituency in Calcutta in 1991. She retained this seat till 2009 elections. In the 1991 government she held the cabinet in Youth Affair and Sports and Women and Child Development.
Unknown Facts About Mamta Banerjee
Mamta Banerjee become chief minister of west Bengal second Time.
Mamta Banerjee holds the degree of Bachelor's in History and master's in Islamic History and degree in Education and Law.
Mamta Banerjee is very picky when it comes to her diet. Her diet has some healthy food like rice, tea and chocolates and sometimes potato fries and fritters. During her time in political rallies and during tours she try to be hydrated.
She  is very much concern about her health and that is why she walk on treadmill everyday to 5-6 km. Sometimes she also seen walking on the Assembly lawn with her colleague
She always seems to wear a white color saree with a narrow border and it become a symbol of her. These saree are made of cotton at Dhanekhali a famous place for these saree weaving.
She is a simple living person  and residence is at South Kolkata Harish Chatterjee Street. Her residence has a roof made of terracotta, the area get flooded during rain and she often seen entering the house using bricks for walking inside the home. Former Prime Minister Late Atal Bihari Vajpajee visited her house when she was a Railway Minister.
Mamta Banerjee was a nature lover and she often visited such places where nature involve like Medinipur. She love Photography of nature and she often do when she gets time. She also planned beautiful parks.
She is music lover. She reads poem and songs od legendary Rabindra Nath Tagore and Kazi Nazrul Islam.
When she get free time she visited her mother's house in Birbhum. She also told in one of her interview that she  remember playing there in a muddy plant and collecting pebbles and also making bouquet out of collected flowers.
Very few [people know the fact that before she enter in politics she also worked as a stenographer, a tutor, a school teacher and even she worked as a sales girl.
She never forget those  who helped her and Subroto Mukherjee who congressman was one who helped her in her early career.
She is good painter and also an author she wrote several poetry, essay and novels. She sold some of her made painting and used the money for charity.
She also uses Facebook and other social media platform and also seems answering several answers to the questions and many time she post her achievements.