Do you know MBBS full form. People had lots of confusion regarding MBBS full form. MBBS full form is very confusing for everyone. One person asked me about MBBS full form where i was bit confuse regarding MBBS full form. Then i found that MBBS full form is Bachelor of Medicine and Bachelor of Surgery but that must be BMBS but it is written as MBBS.
Short form for MBBS is taken from latin Medicinae Baccalaureus, Baccalaureus Chirurgiae that becomes MBBS in short. This is the medical degree given to those  students who completed the graduation from MBBS.
If you want to enter in the world of health then your first step should be MBBS. Having taken the degree successfully you are now ready to practice as a medical practitioner. MBBS is full five years and six months course plus one year of internship under a doctor or health programs organised by any health organisation or NGOs.
Top Medical Collages in India
1.  AIIMS
2. Maulana Azad Medical College – MAMC
3. Christian Medical College
4. Armed Forces Medical College
5. Lady Hardinge Medical College – LHMC
How can i get admission in MBBS?
There are many collages in India for MBBS which give admission to the students but the most important part is to clear the NEET exam. Medical council of India has defined some rules and regulation regarding MBBS degree which every collage giving MBBS degree should follow.
Click here to know about Computer full form
Clearing NEET exam is not easy but still students work hard and clear NEET then the next step come to get the admission in good collage that most of the student are not able to do so  because of the competition in the medical line. So, the next thing that most of the student tried was to get admission in foreign countries. There are many countries that gives the similar courses that of India.
What is NEET ?
The long form of NEET is The National Eligibility cum Entrance Test (Undergraduate). Students who has a dream of becoming a doctor take up the MBBS courses or dental courses that is BDS in medical collage in India.
Student have to clear the NEET exams that are conducted by National testing Agency  from 2019 onward and before that it developed by Central Board for Secondary Examination from 2013 to 2018. The duration of the exam is three hours and skill tested are biology, physic and chemistry.
Career option after MBBS (MBBS full form Bachelor of Medicine and Bachelor of Surgery)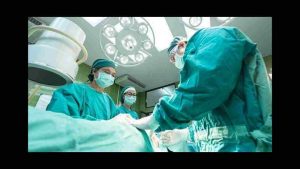 After five years of MBBS students can take up internship and work with Hospital under the doctor as physician, consultant, assistant and many other. They can also take part in the government organised health campaign and help the needy.
After they complete their one year of internship under the professional they can register themselves as a doctor under Medical Council of India(MCI). After MBBS completion they have a option of further studies also they can apply for the post graduation degree in Medical Science like MD.
They can also get  employment in government hospital or can work in defense sector with state government where doctor required.
Eligibility for doing MBBS (MBBS full form Bachelor of Medicine and Bachelor of Surgery)
1 The first important thing is that one should complete class 12 or higher secondary exams with subjects like physics, chemistry biology .
2 The student appear for the MBBS should be at least 17 years of age.
3 There are some additional conditions that are mentioned in the Medical Council of India.
Can  I do  MBBS without NEET?
When a student wont be able to complete NEET test the one question that comes in the mind of the student that can we take the admission in medical  without NEET . So the answer is no, to join the MBBS course one should clear the NEET National Eligibility cum Entrance Test Even if you want to opt for a management quota seat, you have to get the percentage in NEET.
Fee Structure for MBBS in India
Fee for the MBBS under graduate course depends upon the reputation of the institute. Fee in government collages are relatively less as compare to the fee in private institute. Government collage fee ranges between 10,000 to 50,000 as compare to the private collage where fee are touching the sky ranges from 2,00,000 to 22,00,000. Where it become a dream of small or medium family boy to take admissions.
MBBS full form is taken from latin  Medicinae Baccalaureus, Baccalaureus Chirurgiae which is written as MBBS. MBBS Full form is ask in Gk exam. MBBS full form is very important in GK question.