Paramedical courses is a science that deals with hospital emergencies services and the person who works in this fields i.e paramedical courses is likely to be known as paramedics. These peoples support the doctors to complete their medical works.
In this time, the hospitals / health care is the fastest spreading field which required trained peoples to complete their work day by day. And i don't think that without paramedics any medical work can be done. In short, paramedic are those who help doctors complete their work. paramedic are not fully qualified doctor like – Physiotherapy, X-Ray, First aid.
Paramedic courses are gaining popularity because of growing large numbers of private hospitals. Paramedic professional demand raise with the growing use of technology.
There are many degrees and diploma courses  to become a good paramedics.
And for that an individual person required to complete their 10th class for chase diploma and for degree courses they requires 12th class with physics, biology, chemistry and with minimum 45% marks to get admissions in good colleges.
List of courses are as follow –
☆Paramedical diploma courses :- These courses can be follow after the completion of 10th class.
☆Paramedical Bachelor courses :- These courses can only be done after the completion of 12th class with Physics, biology, chemistry with at least 50% marks.
☆Paramedical certificate courses :- These courses can be done after the completion of 10th & 12th class.
Click here to know about MBBS full form
Paramedical courses are attainable in –
•Bachelor's degree courses
•Diploma courses
•Certificate courses
•Postgraduate courses
●Bachelor's degree in Paramedical courses –
Duration for this coerces are about 3 – 4 years.
☆Bachelor of physiotherapy
☆Bachelor of occupational therapy
☆Bachelor of Radiation Technology
☆B.Sc. Nursing
☆B.Sc. in dialysis Therapy
☆B.Sc. in X-Ray Technology
☆B.Sc. in MIT
☆B.Sc. in Anesthesia Technology
☆B.Sc. in Medical record Technology
☆B.Sc. Medical Lab Technology
☆B.Sc. in NMT
☆B.Sc. in Optometry
●Diploma Paramedical courses :-
Duration for these courses are about 1- 3 years.
☆Diploma in OT Technician
☆Diploma in Physiotherapy
☆Diploma in Dialysis Technology
☆Diploma in Nursing care Assistant
☆GNM
☆ANM
☆Diploma in Dental Hygienist
☆Diploma in Occupational Therapy
☆Diploma in Rural Health Care
☆Diploma in X-Ray Technology
●Certificate paramedical courses –
Duration for these courses are about 6 months – 2 years.
☆Certificate in X-Ray Technician
☆Certificate in Nursing care Assistant
☆Certificate in ECG and CT scan Technician
☆Certificate in Rural Health Care
☆Certificate in Technician / Lab Assistant
☆Certificate in Dental Assistant
☆Certificate in Dialysis Technician
☆Certificate in Home Based Health care
☆Certificate in HIV and Family Education
●Postgraduate Paramedical courses :-
☆Master Of Radiation Technology
☆Master Of Optometry & Ophthalmic Technology
☆Master Of Pathology Technology
☆Master Of Medical Lab Technology
☆Master Of Physiotherapy
☆PG Diploma in Maternal & child Health
☆PG Diploma in Geriatric Medicine
☆PG Diploma in Hospital & Health Management
☆M.Sc Nursing
☆Master of Pharmacy
☆Master of Hospital Administration
☆Master of veterinary & Public Health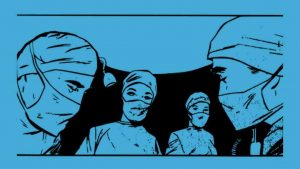 Best 10 Colleges In India For Paramedical Courses with cources, & fees
▪︎NIMS University – 34 cources with (1292+seats)
Total fees – ₹ 70 k – 1.8 Cr
▪︎Amity University, Noida – 7 courses, Total fees ₹ 1.02 L – 3.2 L
▪︎Apollo Institute of Hospital Management and Allied Science – 5 courses
Total Fees —
▪︎SRM Medical College Hospital – 17 courses with (406+seats), Total fees -₹ 15 k – 1.5 Cr
▪︎Manipal School of Allied Health Science – 33 courses
Total fees – ₹ 1.96 L – 8.1 L
▪︎JIPMER Puducherry – 27 courses with (149+ seats)
Total Fees – ₹ 11.67 k – 27.69 k
▪︎Integral university – 13 courses, Total fees – ₹ 24 k – 3 L
▪︎Christian Medical College – 24 courses(154+ seats), Total fees – ₹ 14.16 k – 62.64 k
▪︎SIHS Pune – 14 courses with (474+seats), Total Fees – ₹ 16.5 k – 5. 58 L
▪︎ Indira Gandhi National Open University – 2 courses, Total fees – ₹ 4.2 k – 23.8 k
Necessary Skill To Be A Good Paramedics
¤Should have amazing communication skill
¤Teamwork
¤Situational Awareness
¤Ability to face negative situations
¤Mental Toughness
¤Think Creatively