Luton Outlaws – Luton Town Football Club is a football club association in the town of Luton,Bedfordshire, England. Luton Town Football Club take part in the championship.
It is affiliated to the Bedfordshire County Football Association and got its nickname the Hatters. Its is based in Kenilworth Road since 1905 and here it plays its home matches. Luton Town Football Club has won many trophy and has seen many ups and downs.
Where is Luton Town?
In England Luton is a very big town of Bedfordshire. Luton town is 30 miles away from London. Luton and other neighbours Dunstable and Houghton Regis,with total of around 258,000 population. Luton is place where Luton Town football club established.
Since 1905 Lown town Football Club play at Kenilworth Road stadium. In 1938 the first airport opened and named London Luton Airport and it becomes one of the major airports of England.The largest carnival in Europe is also held here.
Luton Town is also very famous in hat making but now mostly it is famous because of the Luton Town Football Club. And also it is the home of the large Vauxhall Motors factory and its headquater is also there in Luton Town.
 Click here to read about TFL planner
The Luton Football club is the the professional club who make payments to their players during 1890.It join the football league before 1897-98 but left in 1900 due to some financial reason but again join the football league in 1920.
The Luton Football Club used two different colour schemes that is Black and white which is adopted in 1920 and the other one is orange , white and navy which is first used in the year 1973 and again in 2015 -16.
Luton Town Football Club first sponsor is a local motor company in Dunstable named Tricentrol who sponsor Luton Town Football Club from March 1980 to 82.
Honours of Luton Town Football Club
Luton Town Football Club some honours are listed below
FA Cup,Football League Cup,Football League Second Division,Football League Trophy, Full Members' Cup, Football League Third Division / Football League One / EFL League One, Football League Fourth Division / Football League Third Division / EFL League Two.
Rivals of Luton Town Football Club
As the Luton Town Football Club got it supporters in the same way it got its rival. Luton Town supporter got a rooted rival from the Hertfordshire-based Watford. Watford is also one of the top ranked team since 1997.
But as we compare both the team I think Luton Town football Club is able to maintain  superior position from Watford. Other rivalries of the Luton Town Football club also includes  Millwall, Oxford United, Stevenage and Cambridge United.
Total matches held between Watford and Luton Town Football Club was 118 out of which 29 matches are draw and 53 matches are won by Luton Town Football Club and rest by Watford.
Luton Outlaws
Luton outlaws means any person who is not included or excluded from the benefits or from the protection of the law. The Luton outlaws is an independent message board of the Luton Football club. Luton Outlaws board stand not responsible for the content.
It is permitted by Law. Luton Outlaw whatever you read there on Lution Outlaws is 100% lies as the Luton Outlaws says. Luton Outlaws found any message that will effect the future of the Luton Town Football Club will be deleted and who so ever posted such message will be ban.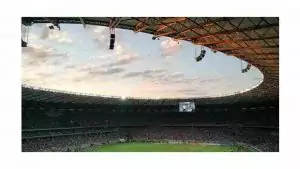 Admin contact Outlaws Luton at gmail.com.
You can contact to the Admin at the gmail Id which is given.
Directors of Luton Town Football club as on April 2020
David Wilkinson is the Chairman
Gary Sweet is the Chief executive
Paul Ballantyne, Stephen Browne, Bob Curson, Mike Herrick, Rob Stringer are the Directors