AC Milan stand for Associaziamo Calcio Milan popularly known as Ac Milan. It is a football club in Milan Italy which was built in 1899.The club is the most popular and wealthy in Italy and also in world football. AC Milan is also a founding member of the now defunct G14 group.
Founder
The club was founded by Milan football club and Cricket club in 1899 by Alfred Edwrds and Herbert Kilpin. !6 December is celebrated as the Founders day by the club but it was founded before that day but the exact date was unknown. The club write the spelling of Milan as in English the city's name as opposed to the Italian spelling. In 1901 Milan first win the Italian Championship.
One of the very popular football club and people love to watch the match over their. It is also the oldest football club and many players every year joined their for playing. The club has given many good players to the country.
History Related To Milan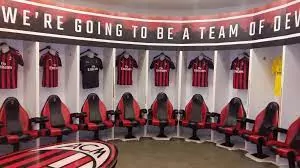 The club was founded by Alfred Edwards and Herbert Kilpon who is an English expatriates. Earlier the name of the club is it Foot-Ball and Cricket Club. 16 December every year is celebrated as founders day. The Club retained it English spelling in honour of its origin as English. It won its first Italian Trophy in 1901 and also continue winning two succession in 1906 and 1907. 
In the year 1908 the club was split into two the other Milan team formed F.C. International Milano the reason behind is disagreement over signing of players. It didn't able to won any championship until 1950 and 1951. But during later 1950s time the club retain its position and come on the top and become the best Italian football club.
Honour of A C Milan Football Club
In Italy it has become the most successful football club. It has won many outstanding honour domestic and International as well. The club permanently allowed to put a shirt with multiple winner badge on it as because it won more than 5 European Cups.
Domestic Honour receive 
SERIE A 18 times in 1901, 1906, 1907, 1950–51, 1954–55, 1956–57, 1958–59, 1961–62, 1967–68, 1978–79, 1987–88, 1991–92, 1992–93, 1993–94, 1995–96, 1998–99, 2003–04, 2010–11
SERIA B 2 times  in 1980–81, 1982–83
Coppa Italia 3 times 1966–67, 1971–72, 1972–73, 1976–77, 2002–03
Supercoppa Italiana total 7 times 1988, 1992, 1993, 1994, 2004, 2011, 2016
Continent Honour receive 
European Cup / UEFA Champions League won 7 times 1962–63, 1968–69, 1988–89, 1989–90, 1993–94, 2002–03, 2006–07
European Cup Winners' Cup won 2 times  1967–68, 1972–73
European Super Cup / UEFA Super Cup made a record in this super cup and won 5 times in  1989, 1990, 1994, 2003, 2007.
Worldwide honour received by A C Milan
International cup won 3 times with record break in 1969,1989,1990
FIFA Club World Cup was won by it 1 time in 2007
AC Milan become a company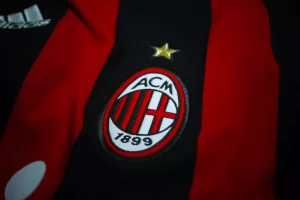 It become a subsiday of Rossoneri sport Investment Luxembourg, the company acquire 99.92973% shares Fininvest. Li Yonghong became the new chairman and Marco Fassone become CEO. The other Board of directors were Roberto Cappelli, David Han Li, Lu Bo , Marco Patuano, Paolo Scaroni and Xu Renshuo.
Milan Football Club is very reputed and old institute it had given many great players.
We will be a team of devils is the slogan of the football club. Their slogan has become realy popular in Italy and also in many parts of the world. The full slogan is "We will be a team of devils, Our colours will be red and black like the fear we invoke in our opponents."
At present it manager is Stefano Pioli born in 1965 on 25 October. He was also a former football player and played as defender. At Serie A he is head coach.
When the club established and at present there are lots of transformation and this club has seen many ups and downs and still standing with his reputed position and doing a great job in promoting football.