The most awaited South Korean Horror series Season 2 Premiered on Netflix on 1st December 2023 on Wednesday. Based on the Naver webtoon of the same name.
The first season of Sweet Home was comprised of 10 episodes overall and debuted on 18 December 2020. Directed by Lee Eung-bok, Jang Young-woo, and Park So-Hyun.
The Official Released Date Was Not Confirmed
The official release date of Sweet Home was not confirmed, however several media reports that it is highly anticipated that it will be streamed on December 15, 2023. Fans of Sweet Home are eagerly waiting for the series.
It is also expected that Sweet Home Season 2 is not the last season of the show, It will also be renewed for season 3 by Netflix, which was announced on the same day as the second season.
Storyline Of Sweet Home Season 2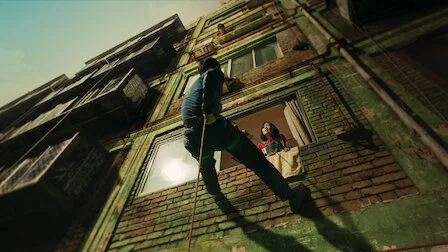 Sweet Home Season 2 was directed by Lee Eung-Bok, He said the second season would be in close storyline as in the webcomic.
The story begins with Cha Hyun-soo (Song Kang), who is a suicidal teenager, He fights with the neighbors at Green Home as they turn into monsters, in season one it was shown that Green Home was overrun with monsters. After three years Sweet Home Season 2 teaser shows that Hyun-soo (Kang) was imprisoned and he was questioned and experimented on.
People who engaged in the series anticipated the interactions between Hyun-soo and Sang-wook as they uncovered the letter's true intentions. Hyun-Soo will do everything to save Sang-Wook before he turns into a monster.
This most awaited new season of Sweet Home will have an expanded storyline and cast as told by Netflix to THR during the first announcement of its renewal.
Lee Eung-Bok, the director said Sweet Home Season 2 will feature new settings and have more scary episodes than fun.
Cast Includes Song Kang, Lee Jin-uk, Lee Si-young, Ko Min-si, Park Gyu-young, Yoo Oh-Seong, Oh Jung-Se, Kim Mu-yell, Jin-young.
Watch Sweet Home Season 2 Teaser
Read More – Henry Cavill's New Movie "Argylle" Trailer Released
Read More – Five Nights At Freddy's Movie Review, Cast, Trailer