Dolls are everyone's favorite toys but do you know about killer dolls. Recently we have seen many films in which killer dolls are shown, These dolls are dominated by some energy. Here you will learn about killer dolls. There are so many movies in Hollywood that are based on the story of Dolls. So here is the list.
Creepy Killer Dolls In Hollywood Movies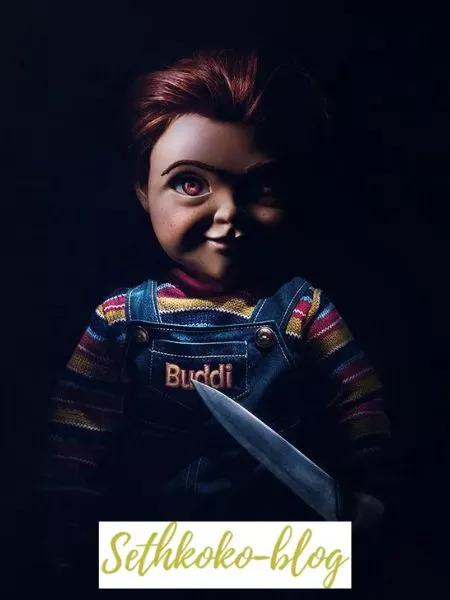 Hollywood is known for its world-class movies. In Hollywood, there are so many movies that are based on the story of dolls. Dolls are children's toys and these children are possessed by some of the energy that disturbs them. Here is the list of the movies according to IMDB.
How Tall Is Elsa & Anna In Frozen Movie? | Age | Characters
Puppet Master
Puppet Master the movie released in the year 1989 and its rating on IMDB is 5.7. The movie was directed by David Schmoeller.
It is the story of the puppeteer Toulon and his creations. The real story begins after his dismissal when his created puppets come to life to avenge the death of their father their creator.
The Doll Master
The doll Master movie was released in 2004 with an IMDB rating of 5.8, the movie was directed by Yong-ki Jeong. starring Kim Yu-Mi, Eun-Kyong Lim, and Hyung Tak Shim.
It is a story when 5 young people went to the forest in a doll museum, they met the creator who is strange and his assistant is also very peculiar. the group of youngsters found something in the basement and a series of events start happening showing some supernatural occurrences in the collection of dolls.
How Old Is Isabella In Encanto | Voice Actor | Characters Age
The Boy
The Boy movie was released in 2016. It's rating on IMDB is 6.0. The movie is a story about an American nanny who was on a job to take care of a doll or a boy's statue. Nanny admires something creepy with the boy figure.
Annabelle Creation
Anabelle Creation was a movie released in 2016 and its rating on IMDB is 6.5. The movie was directed by David F. Sandberg.
It is a story about a doll maker and his wife. A doll maker and his wife welcome a group of girls and a nun into their house. Soon they are terrorized by one of the dolls Anabelle. The story becomes popular in movies like The Conjuring.
Child Play
Child Play movie was released in 1988 and its rating on IMDB is 6.6, The movie is one of the best movies among killer dolls movies. This is the best horror movie of the 80s period.
It is the original Chucky that is still popular as one of the best Killer Dolls. But Child play is the original and the original is always the best. Chucky is an American horror series that is gaining popularity.
Killer Dolls List Is Not Complete Without Chucky
Chucky is the most popular horror series in America. The series was created by Don Mancini and is based on the Child's Play film franchise.
What Do Tanjiro Earrings Mean | Controversy | History | New Design
There are amazing products available from Chucky. It is t-shirts, shoes, and dolls that children love to buy. Amazing Product Related To Killer Dolls Available to Buy. When any movie becomes popular, the products related to the movie also start to increase in demand.
FAQ Related To Killer Dolls
1. Which is the first Chucky?
Child Play an American movie released in 1988 was the first franchise of Chucky. The movie is named Child play and it is still going on to be in the most popular killer dolls.
2. Is Chucky TV series scary?
Yes, it is terrifying horror series.
3. How old is Chucky's child?
Chucky's child is around 5 to 6 years.
4. Is Chucky real yes or no?
According to the creator, Chucky Doll is a completely fictional character inspired by a Child play movie that was released in 1988.
5. Is dolls kill fast fashion?
Yes, doll kills are fast fashion. A brand that produces large numbers of products
6. How can I watch Chucky in India?
You can watch Chucky on Prime Video.
7. How tall is Chucky?
Chucky as appeared in the movie is 28 inches just ideal as a doll.
8. What is Chucky's last name?
Chucky's Real name is Charles Le Ray and is inspired by serial killer Charles Manson. Lee Harvey and Oswald.