Steven Spielberg is a very popular American director his full name is Steven Allen Spielberg is also a producer and screenwriter. He is one of the successful film directer and producer in Hollywood. He has won many awards for his work and dedication in Hollywood.
He was born in  Cincinnati, Ohio on 18 December 1946.He studied films in college in California where he moved. He also directed some Television episodes and also some commercial and small movie for Universal Studio. By 1975 he become very common name with blockbuster Jaws. Later he directed some very popular films which includes Close Encounters of the Third Kind in 1977, E.T. the Extra-Terrestrial in 1982,  and also very popular and hit Indiana Jones series. Till now date he has around 32 movies as directer.
Steven  Spielberg is not like the other directer his direction method make him unique and let me tell you his one very important quality that he has great sense of comic timing and he can also mimic many other directors
Have you heard the name of Dream Works and Amblin Entertainment Steven is a co founder of this under this banner he produce many film and television series. He is also in collaboration with composer John Williams with whom he worked in almost 5 films . He won many Awards in his career….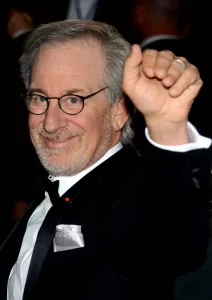 Academy Awards
He has been nominated for the Academy Awards several times and also won some of it. His first nomination for the Academy Awards is Close Encounters of the Third Kind in 1978 for best director but he did not won that again he nominated in Raiders of the Lost Ark in 1982 for best director. He won Academy Awards  for Best picture and also for best director in 1994 for  Schindler's List and for  Saving Private Ryan movie he won for best director in 1999.
BAFTA Film Awards
He also got nomination for his work in Bafta Film Awards as best director,best screenplay, best film but he won the Bafta in 1994 for  Schindler's List for best director and also for best film.He also won best casual game for Boom Blox. He has close competition with other films. He first got nomination for the film Jaws in 1976.
Golden Globe Awards
He also won many Golden Globe Awards for his work in the film industry.In 1983 he won award for E.T. the Extra-Terrestrial and for Schindler's List in 1994, also for Saving Private Ryan in 1999 and for The Adventures of Tintin in 2012
Emmy Awards 
Steven Spielberg won many Emmy Awards PrimeTime, Daytime and also International A Pinky & the Brain Christmas Special,Band of Brothers,Taken, Freakazoid!, Pinky and the Brain
Some Other Awards
Steven Spielberg list of Awards and nomination seems to be endless but we have cover mostly all the awards to the best of our research. He also won Amanda Awards, American film Institute, Avoriaz Fantastic Film Festival Awards, Boston Society of Film Critics Awards,Cannes Film Festival, Australian Academy of Cinema and Television Arts Awards, Chicago Films Critics Association Awards, Satellite Awards, Saturn Awards.
Lifestyle Of Steven Spielberg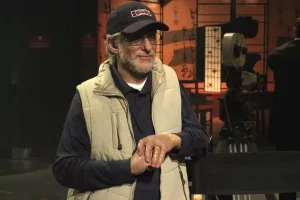 Steven Spielberg is among the richest directors of Hollywood, he produces and direct some biggest projects that was a blockbuster hit and had earn dollar over $10 billion. He is also a consultant for Universal studio. in 2020 his estimated income was considered to be $3.6 billion.
He is successful director and build  many homes in US , he like to spend time in his film set but in free time he keep on moving and staying from one home to another. He was fond of video games often play games at home. He currently staying at the Pacific Palisades with his wife which is beautiful and luxurious home You can say a dream home.
He also has his private yacht which cost $184 million but he sold it in 2015  don't know it a rumor or what but it was the biggest in the world.