How tall is Sylvester Stallone ? Best known as Rambo and Rocky Sylvester Stallone is one of the best actors that Hollywood have ever produced. In this article we will going to tell you about the Sylvester Stallone height and also many other parts of his life so keep reading the article.
Who Is Sylvester Stallone ?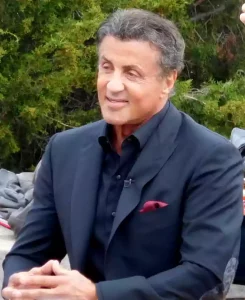 An American actor who is best known by the name Rocky and Rambo. born in July 6 1946. He is  beside being an actor a well known producer, director and screen writer. In 1969 he came to the New York City and in Hollywood in 1974. He got his fame and name by the movie Rocky in 1976. The story is all about the boxer who played many brutal opponents and won the World Heavy weight Championship.twice.
His full name is Micheal Sylvester Gardenzio Stallione, he was the elder son of Francesco and Jacqueline, where his father was a hairdresser and mother a dancer and promoter of women wrestling.
At the time of his birth his mother suffered complication and during labor forced her obstetricians uses two pairs of forceps and misuse of these forceps leads to the accidentally and cause a paralysis in Sylvester face  which result in lower side of his face is paralyzed. He was bulled in school so he chooses to act and built his body.
How Tall Is Sylvester Stallone ?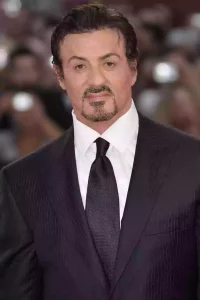 The question is Sylvester Stallone height he is 5'10 in 1991 interview he revealed that his height is 5'10 to Longevity magazine again in 1993 interview with New York Times he says I M exactly 5 Feet 10 1/2 inches. In 1978 Playboy article claims that his height is 5 feet 10 and 3 quarters tall.
It is mentioned that he is actually 5 foot 10 1/2 inches tall but that is all because of his generous shoes that made him 5′ 10 1/2 inches tall but actually he is only 5'9 inches.