Dr Manmohan Singh the very honorable Pm of India is the 13th PM of India. He was the first Sikh to become the PM after Jawaharlal Nehru he was also the first to reelected as a Prime Minister.
He was born in west Punjab which is now in Punjab on 26 September 1932. His Father and mother both belongs to Punjab Gurmukh Singh and  Amrit Kaur. His mother died when he was very young and generally his grand mother raised him up and he is very attached to her. Before Partition they live in Punjab and after the division of India and Pakistan they migrated to Amritsar.
In Amritsar he completed his studies from Hindu College. He attended Punjab University from Hoshiarpur. He studied Economics and completed his degrees in 1952 and 1954 with first division.
Dr Manmohan Singh Career
After completing his Tripos from University of Cambridge,he returned to India. He returned to India and joined the Punjab University as a teacher. Later in 60s he become the member of the Nuffield College and do his DPhil from Oxford University.
India's Export Trends and Prospects for Self Sustained Growth was the title of his book which he written in 1962 as thesis under I.M.D supervision.
Later he become the senior Lecturer of Economics at Punjab University after completing his D.Phil. He also worked for the UNCTAD (United Nation Conference on Trade and Development)form 1966 to 1969. He get good  recognition as an economist and also appointed as an advisor by Lalit Narayan Mishra as the Ministry of Foreign Trade.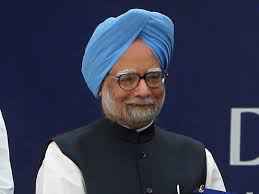 Dr Manmohan Singh's Political Career
In the year 1991 when P.V Narsimha Rao was a Prime Minister, he chose Dr Manmohan Singh a new Finance Minister.
Once in an interview with the British Journalist in the year 2005 he narrated that PM Narsimha Rao sent his Principle Secretary to me with a message that he wanted me to become the Minister of Finance and Dr Manmohan Singh didn't take it seriously.
And next day he got angry and said get dressed and attent the swearing in Rastrapati Bhawan. That how his political career started.
As a Finance Minister of India
In the year 1991 the then PM Narsimha Rao select Dr Manmohan Singh to be the finance Minister of India, as India faces the financial crises at that time. PM and Dr Manmohan Singh worked on many projects together and also implemented many policies for the goodwill of the country.
They change the socialistic economy system to the Capitalist economy. The policies implemented include privatization of the public sector, many obstacles coming in the way of the Foreign Direct Investment(FDI).
Many changes that made in the economics policies had bring the change in the economic. The economic growth in India increase. PM Narsimha Rao has credited with good economic growth inspite of his so much effort for the country his government voted out in 1996 the reason given was the non performance.
Dr Manmohan Singh Foreign Policy
2007 India's GDP is recorded the highest growth rate 9% and India became the second fastest growing major economy. Dr Manmohan Singh is one of the great economist we have today. His experiences and his talent should be recognized.Dr Manmohan Singh with Finance Minister at that time P. Chidambaram made policies and implemented it and got success.                    Dr Rajendra Prasad
Dr Manmahan Singh term is from 22 May 2004 till 26 May 2014 he hold office where his first foreign minister Natwar Singh, Pranab Mukherjee, SM Krishna and lastly Salman Khursheed. His Foreign policies includes many remarkable key factors.
Firstly his government continued the project of the Golden Quadrilateral which was started by the great Atal Bihari Vajpayee's government.Many projects like relation with China, Pakistan and Afghanistan also included.
India-US Civil Nuclear Cooperation, Oil for Food Scam (2005). Apart from that Dr Manmohan Singh government introduce the VAT tax which replace the sale tax which is very complicated.