Alec Baldwin is an American actor, eldest in the Baldwin family, his brothers are also in the acting profession and are well known. Born in New York city, he was called Alexander Rae Baldwin III.
Family
His brothers are e Stephen Baldwin, William Baldwin and Daniel Baldwin all of them are also in acting profession. His father was a school teacher and also a football coach at Massapequa High School, Massapequa as a place where they live. His mother name is Carol Newcomb and father Alexander Rae Baldwin jr.
Alec met actress Kim Basinger and fall in love while working in film The Marrying Man and married on 19 August 1993. They blessed with a daughter Ireland but they separated after 7 years in 2000 and divorced in 2002.
Alec Baldwin starts dating a yoga instructor in Manhattan in 2011. They got engage in 2012 and got married on 30 June 2012 at St Patrick's Old Cathedral in New York. They are blessed with 6 children.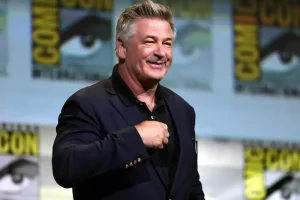 Career
Baldwin first appeared on television in 1980s in several tv series which includes popular series like The Doctors, Knot Landing. Forever, Lulu, Beetlejuice, Working Girl. He appeared first adaptation of Jack Ryan, created by mega selling espionage written Tom Clancy.
Alec Baldwin Fetal Shot On The Set Of Rust
It was told to Alec Baldwin that the gun was used in the movie was safe said by the official when it fired and killed the cinematographer and also injured the director.
The full story is when Alec Baldwin was shooting for his movie Rust on the ranch of Northern New Mexico, On Thursday afternoon when a gun was required for the shoot.
An assistant directer get a gun out of the three guns that are brought for the film shoot and set up outside the gray cart, assistant directer handed the gun to Alec Baldwin.
It was written in the affidavit that the gun didn't have any live round in it. that means it was a cold gun. When Alec Baldwin fire the cinematographer shot dead and directer was injured. It was said by the assistant directer that he didn't know that gun is active. It is not stated clearly that the there is an ammunition in the gun.
The outcome is very sad Halyna Hutchins who was the directer of the cinematography shot in the chest accidentally and was taken to the University of New Mexico Hospital located in Albuquerque where she was declared dead. Joel Souza who was a director of the film was injured in the shoulder accidentally but his life is saved.
Everyone was in shock due to this accidental death. Halyna Hutchins husband and son and family and friends all miss her and support her family.
Alec Baldwin Net Worth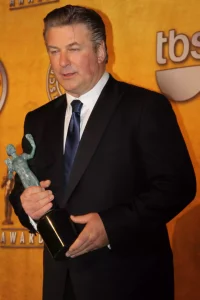 Alec Baldwin one of the respected star in Hollywood. He is among the finest stars that we have in Hollywood. He contributed a lot in the entertainment industry and is still doing so.He won many accolades and awards in Television and on big screen.  He is an actor as well as producer with the net worth of $75 millions in 2021 estimated. Alec wife Hilaria is a fitness trainer and also a yoga instructor with net worth of $10 Million.
As an actor he also won many accolades and awards for his performance. He won Academy award for The cooler.Tony Awards for A Streetcar Named Desire. He won many Emmy Awards, BAFTA Awards, Golden Globe Awards, Screen Actors Guild Awards, Drama Desk Award, Obie Award, He won hearts of the audience and also have critics awards. 
He is a great actor, directer and hard working personality. Rust is his upcoming movie. The movie had a bad incident and a great cinematographer lost his life. Wait for the movie to release.