John Cena is an American based wrestler and also actor and television personality. His full name is John Felix Anthony Cena. He is one of the best wrestler in WWE . He was sign in WWF which is now become WWE in 2001, in 1999 he debuted for Ultimate Pro Wrestling and become professional wrestler. He become popular after talking up a persona of trash talking rapper.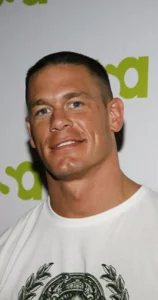 Childhood and Early Life
John Cena born in 1977 on 23 April. His father John Cena Sr. and mother Carol Cena. He has mixed background as his mother belongs to English Canadian and father belongs to the Itlay. John Cena studied in Catholic school and also follow catholic Christian later he moved to Cushing Academy.
John takes interest in sport because his grandfather Tony Lupien  was baseball player  in MLB teams. Cena also takes parts in sports especially in football he played in American football in college in centre position of NCAA Division III All American team.
John Cena had lots of interest in bodybuilding and want to pursue it as a career. In 1998 he completed his graduation in exercise physiology and body movement.
Professional Wrestler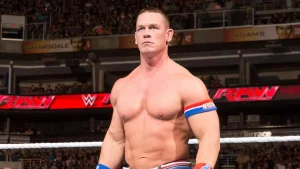 He is Professional wrestler from America. He started his career in 1999 with Ultimate Pro Wrestling later signed for WWF Which becomes WWE in 2001.
In 2004 he won his first singles title in United State championship. In 2005, he won WWE Championship.
John Cena Back In Wrestling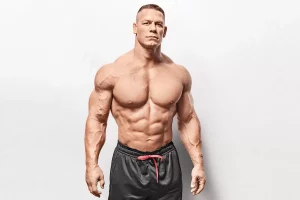 The great John Cena has back to wrestling and it been a long time. His fans is still in love with his fighting. He turned actor in the midst of a Summer.
 UPW (1999-2001) Ultimate Pro Wrestling John Cena joined it in 1999, he was young energetic decided to pursue a career in wrestling and that is why start taking traing in UPW which is established in California.
He won Championship in 2000 in UPW Heavyweight Championship in April but he was defeated later. He earned a The Prototype nickname  as a result  of his robotic movement.
WWE, from 2001 he enter in WWE now WWF and went up to wrestling and won Championship Heavyweight and also Tag Team Championship. He continue to appear in fight in WWF and also won various matches.
He continue to win The Tag Team Championship and WWE championship. He lost tittle but was tried to won the Tag Tittle again but was unsuccessful.
John Cena Married Life
John married to Elizabeth Huberdeau in 2009 but divorced in 2012. They met in college and fell in love and married on 11 July 2009.After three years of their marriage they filled a divorced as the two have personal problems and did not disclose it. It was said that they both have fight on remodeling of the house. After ending with Elizabeth Huberdeau  John start dating wrestler Nikki Bella and also proposed her in wrestlemania 33 and they got engaged but just before marriage they divorced each other they separated.