Paparazzi is a profession which is not very common. Paparazzi are generally, a photographer who takes candid pictures of high profile personality like celebrities ,actors, sports person, politicians etc. Paparazzi sell  those photos to the publication houses  to earn a living. Their income depends upon the publication house who buy their photos and how much they get paid from them.
Paparazzi are independent worker who didn't depends on anyone. When some big events or gathering of high profile people happens they just go their with their identity to click some candid pictures. They maintain good contacts of these celebrity and clicks their photos and after that they sell these photos to the newspaper, magazine publication media and earn money.
How much does Paparazzi earn??
Basically most of the time we see that a collage going student become paparazzi to earn money means to say that students took it part time job to earn money.Good photo can resell from America to Australia.If paparazzi is smart enough he can earn upto $500,000 yearly.
Some very Famous Paparazzi
Ron Galella
Ronald Edward Galella an American photographer has become one of the very famous paparazzo of his time .Ron Galella was born on 10 January 1931. According to one report in his carrier he has take more than three million photographs.
Rino Barillari is also considered one of the famous paparazzi from Italy.Born in Limbadi, Italy on 8 February 1945.Also refer to as King of paparazzi.
How to become a Paparazzi ?
Any one who wants to become paparazzi can become. It is voluntary to become it. Buy your camera and click photos and try to click life professional. Maritain good contact with the publication houses where you can sell you photos. If your work are up to the level, if your photos are are good you can bargain also . Become smart and spy what you capture in your camera. Remember that you have to see what others can't. You can also join under some it means you can become assistant.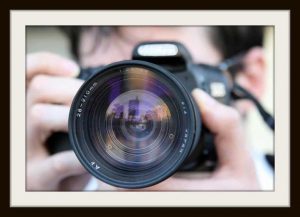 Paparazzi  is illegal really??
You cannot take anyone photos without his or her consent this is prohibited by law. There is a copyright on photo of that person whose photo is that. Clicking picture without the consent of that person is illegal. It may face this issue. Whereas according to the law one who is the creator of the original worker is the owner of the work.
Photos clicking without the consent of the person is prohibited by law but photos clicked on public place for editorial use is OK. Editorial use is defined as Any article in newspaper or magazine is the opinion of the editor. you can also say that this is the defend of the copyright infringement from this copyright law. The purpose for which allowing the public photos is for educational purpose and for general awareness.
Let me share with you one incident of copyright issue that is when Khloe Kardashian was sued for sharing her own photo by Xposure photo in 2017. One paparazzi site sued Khloe Kardashian on the ground that she took picture from its site in the picture she was with her sister Kourtney. Latter the two settled but Khloe claim that she was the subject of the photo so it is unfair for her.
The same incident happens when supermodel Gigi Hadid had the same copyright incident with Xclusive. But she instead of settling the case she took the issue to the court. Court issue a memorandum which says that Hadid is the subject in that picture. This is interesting to know that memorandum claim that it is the joint work between Hadid and Xclusive.