The rumors about the actor Timothee Chalamet and reality TV star Kylie Jenner's romance were officially confirmed last Monday at a Beyonce concert, It had the pop culture fans running to TikTok and Instagram to dissect every aspect of it.
Everywhere the news of Kylie Jenner and Timothee Chalamet spread. Are they realy dating secretly to each other? They seem to get cozy at Beyonce's Renaissance tour concert. They also attend the New York Fashion Week together. Both celebrities are yet to announce their relationship status. They are still quiet about their relationship, but inside the industry, they have shown us a big hint about their relationship. Media always find out.
The Rumor When Biggens
The rumors about their relationship began first in April after TMZ photos of Kylie Jenner's Range Rover parked at Timothee Chalmet's home in Beverly Hills.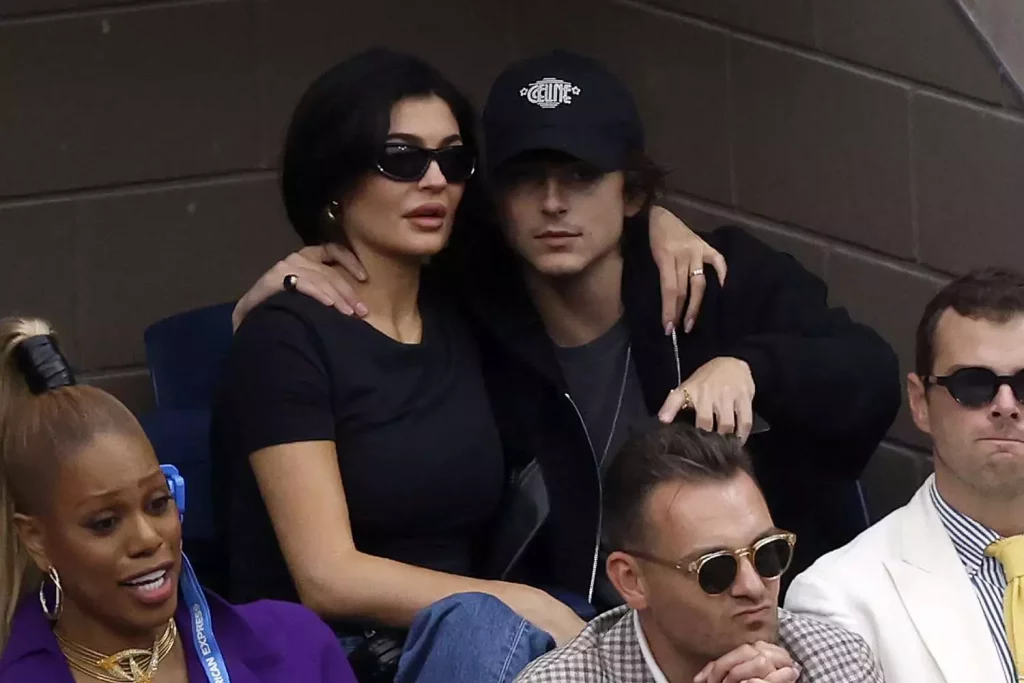 According to People, they had been seen talking to each other at Jean Paul Gaultier's Paris Fashion Week show, but it did not gain much attention later in the year rumors began about their relationship.
As the rumor about their relationship started, people began to notice that Kylie's Instagram page changed and Timothee was seen in most of the posts. The more scandalous nature of her Instagram was replaced by sweet and casual photos.
In August, it was reported that Timothee ended the relationship with Kylie Jenner after seven months of dating. Des[ite their relationship still unveiled.
Travis Scott And Kylie Jenner's Relationship Ended
After this rumor, both celebrities gave their fans exactly that they were looking for a public outing as a couple. They attended last Monday's star-studded Beyonce concert, this is the answer to the long-awaited question confirming their relationship gossip.
When the video of them started circulating Kylie again started to unfollow her ex-boyfriend Travis Scott on Instagram. Travis is a father of Kylie's children and that only time tells what is true.
Read More About – Kylie Jenner