Christine Brown was ready to find love again before meeting her now-fiancé David Woolley. After separating from Kody Brown in 2021, the 51-year-old star TV personality took to Matchmaker, she told her daughter Mykelti.
Christine Brown Is Talking To Professional Matchmaker
As seen in the next Sunday episode of sisters' Wives Christian Brown has been talking to Matchmaker since 2021 when she separated from Kody Brown, she told her daughter Mykelti.
Over this, her daughter asked," Like the professional kind?" over this she said,"
Like the professional kind, yeah."
Christine Brown's true search for love ended when she met David Woolley 59 years old and went in public with him in February. David proposed to Christian Broown in April 2023 while on a weekend getaway in Utah.
Recently Christine Brown had an interview with PEOPLE and she said she felt like she "won the lottery" after she met David Woolley. She also said "I never thought that I would be in a relationship with someone who would get me so well," she shared. "He gets me so well and he understands, and he doesn't care about all the extra stuff that comes with me. Because there's a lot, I'm fairly complicated."
"But me as a person, I guess that's what it is, is as a person and when it's just the two of us, it's simple. It's really simple. It's a simple, simple life," she further said. "And I didn't know I could have a simple life with somebody. I didn't know my life could be simple in a relationship with somebody."
"I didn't know I would find a soulmate. I totally found a soulmate. He's totally my soulmate and I didn't even know."
Christine Brown revealed about David that he had a good memory, he even remembers my schedule better than I do. He does not have a calendar on his phone.
She was in a full mood to praise David Woolley she further added, "He built his business while he was being a single dad, so it's everything to him. His word is his bond and it means everything to him, and his integrity level is amazing."
Christine Brown praises her fiance so much that it shows in her eyes that she is completely in love with the person she also says," He is going to do it, he just does the stuff and he's a phenomenal person, to the core He's just outstanding. Yeah, I just feel like I won a gold mine, major."
How Did Christine Brown Meet Fiance David Woolley?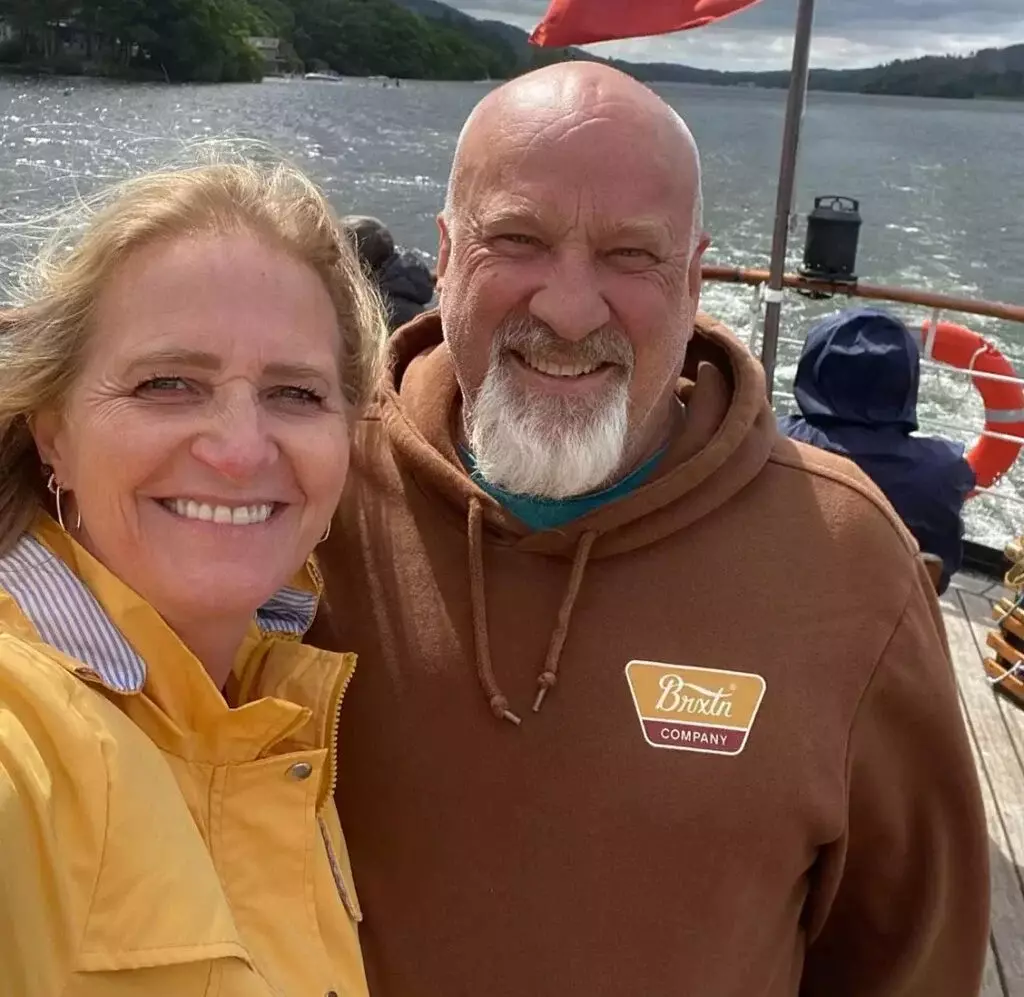 Their story begins in the 2020s when Christian met their fiance David Woolley on the Internet, Before going official with David, the reality TV show the Sister Wives star revealed that she was dating with person online through Instagram in January 2023.
After a long she got engaged to David Woolley as revealed by her. The couple met on stir.com which is a dating website for single parents. That was revealed by Christian Brown herself on her Instagram account. She wrote on her Instagram, "Ironically, Sister Wives just had a commercial break, and Stir.com advertised! It's where I met David,"
Know More About – Christine Brown