Katrina Kaif is an actress working in Bollywood. She is one of the fine and well established actress in Bollywood. Born in Hong Kong on 16  July 1983.
Starting Career Of Katrina Kaif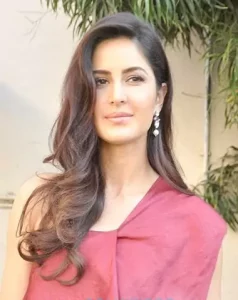 Katrina attracted the directer Kaizad Gustad who is a london based filmmaker, he selected her for his movie Boom in 2003 that movie also cast the Amitabh Bachchan, Gulshan Grover, Jackie Shroff. That was her first film during the film she also get other offer. Katrina establish her successful modelling career and start endorsing brands such as Coca Cola, Fevicol, big brands like Samsung.
Success Story Of Katrina Kaif
Katrina Kaif is a successful Actress in Bollywood and she is also one who was trolled for her Hindi speaking skill. Boom was her first movie but it was a commercial and official failure movie. But she was come under the eye of many filmmaker. In 2006 she appeared in Humko Deewana Kar Gaye with Akshay Kumar where her acting was appreciated but the movie was a failure.
Katrina was beautiful but due to her Hindi speaking problem she was blame and in starting of her career most of the films were dubbed. She improve her Hindi and established herself a successful actress.
Her father Mohammad Kaif is a Kashmiri and her mother Suzanne Turquotte. Katrina also has six sisters. Her mother was a single parent as her parents were divorced.
Her modeling career was started at the early age of 14. She came to India as model and started getting many offers. She was immensely beautiful but she has poor hindi speaking skills for which she was very much criticize. she has takes the help of the professionals to improve her Hindi. She has the support of the Salman Khan who helped her in getting various offers and they were dating at that time also.
In most of the films she was criticize due to her poor acting and Hindi dabbing but still she fought her way and stay strong in the industry. Now she establish herself as a successful actress and also one of the top tax paying celebrity in Bollywood.
She won many awards and achievements in the industry. During her film career she was also linked with her co stars named a few is Ranbir Kapoor, Salman Khan and presently Vicky Kaushal.
Katrina Kaif And Vicky Kaushal
Earlier it was rumored that Katrina Kaif and Vicky Kaushal dating. But now it is declared that this beautiful couple is going to tie a knot on 7 December. According to the sources Couple will have a week long celebration and rituals in Rajasthan. The program will start from 1 December and will last till 7 December. Katrina's mother and sisters seems shopping to various stores.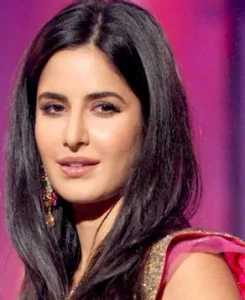 Although it is not confirmed by the couple but the sources confirmed that the couple will get married in December. The luxurious Six Senses Fort Bhatwara, A resort in Sawaj Madhopur, the resort is near Ranthambore National Park in Rajasthan.
The wedding dresses are from the Sabyasachi Mukherjee's creation. The couple did not disclose anything but our sources dig the news and bring it for our readers.While the news is still a rumor because it is not confirmed by the couple or any other family members or friends nor it was denied by the couple.
In an Interview Katrina Kaif denied that they are getting married she said it is rubbish they are not planning to get married. The couple did not plan to get married she further said that it is becoming a trend that a news about Vicky and Katrina circulate every month.
Whether the news of the couple is true or not their fans are happy with the news.