Destiny 2 Update 2.0.5
First of we tell you about the weapons updates in Destiny 2.0.5
Weapons
Trace Rifles : Now you can swap with 50 ammo
You can see new feature auto Rifle loader
Targeting of the auto rifle.
2. Malfeasance
Now you can increase damage of explosive Shadow detonation and also taken and invader  damage can also increased.
3. Wish Ender
You can increase damage base and also fix the issue when Malfeasance perk did not activate. Queen's Wrath perk is now readable and consistent in Destiny update 2.0.5
4 You can also changed the Dynamo and Distribution perks
5 You can also increase visibility
 A multiplayer online game Destiny 2. Destiny 2 is a shooting game which is developed by Bungle. In the year 2017 this Destiny 2 especially launched for PlayStation 4 and Xbox One and on October 24 2017. It become free to play game title on October 1 2019. it was released for Microsoft Window version and after that released for Google Stadia  in the same month and it was also released for PlayStation 5 and Xbox series Xi n the year 2020.
Activision was the publisher of Destiny 2 on December 31,2018, which is a sequel of Destiny which was released in the year 2014.
Destiny 2 update 2.0.4
In destiny 2 Update 2.0.4 first of all throwing of hammer can be picked up when only you own the hammer
No overpenetratrate of Banner Shield
2. Resupply is benefited
3 Using Marksman Dodge player reload their weapon this issue is clear
4 Handheld Supernova issue is now clear
5 Phoenix Protocol Exotic issue clear
6 Players wont be able to do the Atomic Breach.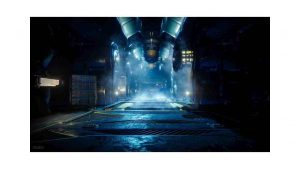 Destiny 2 update  2.0
Destiny 2 update are now available. This Destiny 2 is one of the famous games which is first person shooter. This update in Destiny 2 will change lots of rules and new experience come forward.
1 Super energy is no longer needed
2 Super amount raised base
3 Super energy comes up
4 Super energy comes back when you killed the monster.
5 Health and shield registration is not needed.
Weapons like rifle auto, scout and pulse rifle and hand cannon are ammo based rifles.
Special ammo weapons like rifle fusion, sniper and trace rifles these are some of ammo based weapons hand cannons.
Some heavy ammo weapons are linear fusion rifles launchers grenade launcher and lastly sward
Due to solar damage weapons are locked those are IKELOS
Some of the weapon those are exotic did not change are D.A.R.C.I and tractor cannon
Destiny 2 update makes the game more and more interesting some visual effects also adjusted.The most important thing is the readability of the word also  change in many menu and also you can see the changes in the art and presentation also.
 Some elements that are included in the game are the size of shot as compare before, certain moves and also defensive movements is also adjusted and giving full enjoyment in the game.
A brand new update has given for PC as well as for play Station 4 and Xbox that are interesting to see. I have also shared the detailed of this. The most important change that are worth noticing are brand new NBA 2K21
What do you thing the new Destiny 2 update ??
All new game is available to download for PS4, Xbox 1 and for PlayStation and it also there to notice the fixes that are available.
Worth Playing
Do you thing Destiny 2 game is worth playing in my concern i say yes, it is a good time killer. With new fixes and updates this game becomes  much interesting.
After playing the Destiny 2 games with updates most important question that frequently asked is about Destiny 3. will there is a plan for Destiny 3 release. Bungie  did not announce the release of the Destiny 3. So fans had to wait if there will be Destiny 3 or not.