Online gaming has ruined video game, still gamer enjoy their game but enjoying the game with controller in my hand was a fun at that time, so here we are going to tell you about the fact that online gaming has ruined video game. keep reading the article.
Video Games In 90s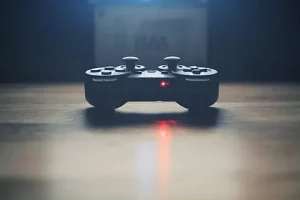 The fourth generation of games starting from 1987 to 1996 the game consoles consisted primarily of games programmed 16 bit era. The fifth generation start from 1993 to 1996 and the game consoles consisted of 64 bit era.
Those games in 1990s are no doubt is back in technology but still it my best days when I play these games as compare t the present modern games. We play games even without the connectivity bit today internet has become so common that online gaming is not a very tough job. In Online gaming we play games with different people on the internet online.
Online Gaming Has Ruined Video Game
I remember those games although technology had changed and improved also but those memorable days are just can't be forgotten. Online gaming had definitely open many new path for the gamer. You can play games online and even with different people you even don't know. But there are some facts that I say video games are not ruined by the online gaming because there are modern consoles available for game lovers.