Lost Ark is one of the top games that are download. Lost Ark is 2,5D fantasy massively multiplayer online action role playing game in short it is MMOARPG.  The game was developed by Tripod Stidio and Smilegate's game development subsidiary RPG. Let us explore some more about this fantastic online game.
Lost Art Game Play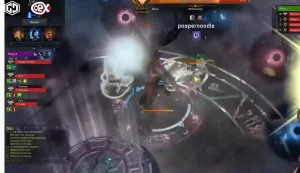 The game was released fully in South Korea in 2019 on 4 December. Later in 2022 the game was also released in North America, South america and Europe. The game was published by Amazon Games. As soon as the release of the game it was download very fast and within 24 hours it breaks all records and become the worlds second most played games on Steam.
Read These Popular Post
Game Of Warriors : Very Popular Video Game
Famous Lego Jurassic World Video Game
Skylanders : Popular Action And Adventures Video Game
Fortnite : Popular Video Game For Online
GreedFall : Popular Action Video Game
Noita : Popular adventures Video game
Popular video game Destiny 2 Update
Warlord Games : Popular Video Game Review
Famous video game Dragon Slayer 2 !! Game Review
Popular Best Wii Games Of All Time
Some of the best xbox 360 games of all time
Best PS3 Games : Popular Game of all time
Snow Bros || no 1 review for very popular game
Very Famous Game Legends Of Honor Review
The developer of the game is Tripod Studio and Smilegate's Game development. Multiplayer online game gain massive attentions of the people, the game of so much fun that you can not resist playing it.
It focused on PvE and exploration which is questing, achievement/ collectible Hunting, crafting etc and also features PvP elements. Players get the options to customize the character when reached at level 50 player can access to tiered endgame dungeons and raids.

The game was so much popular and liked by the audience that it won six games awards in several categories at the Korea Game Awards in 2019. The cost of development pf the game is $85.4 million.
Development And release Of The Game
The development of The Lost Ark began in 2011 under Project T code name. Unreal Engine 3 uses to render 3D characters in an Isometric environment. The game support DirectX 9  and updated to support DirectX11 in 2022.
Lost Ark Release, the game first released in South Korea in 2019, lost ark beta in Russian Region and open for close beta in Japan in 2020. Lost Ark eu released in 2022, the game released in North and South America and Europe in Amazon Games and was free to use.
Those who purchased pre one of the 4 founder's pack can play 3 days early on * February 8, 2022.  The lost was unavailable and not to play in several parts in Belgium, Netherlands.
Review Of The Game Lost Ark
As soon as the game released in South Korea it received lots of praises and it become the best free to use games online. Within 24 hours the game become the second most played game in the world.