KPTCL (Karnataka Power Transmission Corporation Limited). In the state of Karnataka this KPTCL is only distributing electric company. Before 2002 Karnataka Electricity Board (KEB) handled the transmission as well as distribution of electricity all over Karnataka.
It is a power generating company. It also buys power and sell it to the respective electricity power generating company. It is governed by the ministry of Energy Department. Every year KPTCL provide many employment opportunity for freshers.
KPTCL recruitment 2020
Every year it provide employment to large number of the brilliant personal who are job seeker and dedicated to work. Large no of vacancies  for are available.
Click here to know about Heb careers
Assistant Executive Engineer
Assistant Accounts Officer
Assistant Engineer,Junior Engineer
Assistant
Junior Assistant
These are the post for which vacancies are available.Many other post are also filled by KPTCL every yea like Junior Station Attendant, Assistant Engineer , Junior Engineer, and many more.
Candidates who like to apply and try out the luck in the KPTCL recruitment 2020 must have an engineering degree or must have complete engineering.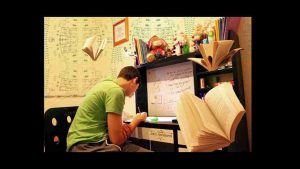 How to crack KPTCL 2020-21 ??
For every exam you have to prepare and do your best and when talking about the recruitment exam you have to be very clear about every aspect of the exam.
Preparing for any exam doesn't means that you have to study 12 hours a day but it means that whatever you study just give your preparation a quality time. Study from those books that are available especially for Its exam.
Always make short notes and keep on revising and practice a lot. And most important point is  solve previous years question paper. Take little break or a nap so that you will not got frustrated from study.
Age Limit for recruitment in KPTCL
Before applying you should know the age limit for the it . Age should be 18 + means any one applying should be 18 years or above 18 years and also age should not be more than  35 years if apply as general merit candidates, 38 years if apply as Category IIA, IIB, IIIA and IIIB candidates, 40 years for SC/ST candidates.
How to apply for the KPTCL?
Candidates must fulfill the age criteria so that he/she become eligible to fill the application form of It.
first of all visit its website www.kptcl.com
assess the web and when you reach homepage press on the recruitment tab which you can see easily
a new page opened after that
now click on the employment notification.
after that fill in the recruitment post
after that there will be a notification appear read the notification carefully
after that fill the form very carefully
you need to upload your latest photo with signature.
after fill all the details click on the submit button and
and lastly it is very important to take print out for reference.
and one more important thing before submission of the form you have to pay the fee. Fee for filling the form depends upon the category for which you belongs to like for general category it is 500 and for SC/ST it is 300.
Apart from that candidate must pay Rs 12 as service fee.
KPTCL is a good platform to earn and if you are capable of doing your work efficiently and with full dedication you can apply for the post as per your qualification. These jobs are the best job for anyone to earn.
Karnataka Power Transmission Corporation Limited is power generating and distributing company in Karnataka which is also paying good amount.
Candidates who appeared in the merits are then call for an interview and for aptitude test. if candidate cross this test or pass this test surely get the job but there is a large completion in KPTCL. Those who are apply all the very best.