Game of Warriors is a very popular game for children to play, it consist of numerous enemies that attack continuously. You can download this game for Android device from PlayStore  and  for IOS devices. in this article we gave you full description of the Game of Warrior.
Role In The Game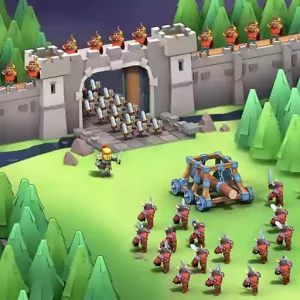 Image source – https://play.google.com/
In this Video game you have to be defensive, you need to help those people who are  surrounded by enemies. The enemies keep on coming and it seems that they are endless. In the game you have to be defensive as well as offensive.
In the game you can improve the skill of your soldiers and can also introduce new soldiers and heroes in your army as well. You can also decorate and maintain your castle with the available profits and can also invest in many other things which improve the power of your army before starting new game.
When you are ready you can launch the enemies wave and fight with them using your best skills and resources you have. You have several modes to conquer the territories surrounded by the enemies , attack the enemies on ground.
Game Of Warriors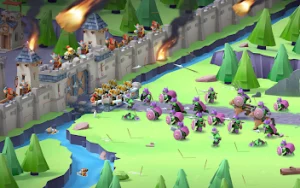 Image source – https://play.google.com/
Game of Warriors is a strategy game played and liked by most of the people in the world. Everybody is playing this amazing games of warrior game. Game of Warriors is available on App Store and Android on Google PlayStore This game has playing modes Horde Mode in this you can send your best soldier or troops to fight enemies but always aware of when you will have a chance to recharge or regain the ability to decide which of your troop is good and can face the enemy.
The success of the game depends upon the strategy which you made to fight the enemy and also skill of your troops. Second mode is Conquest Mode  in which you defeat the neighboring village and the soldier.
Feature image source – https://play.google.com/