Frank Williams born on 16 April 1942 and left this world and say good buy to all on 28 November 2021 was a British businessman, his full name is Sir Francis Owen Garbett Williams. The founder and also a former chief of Williams Formula One team died on 28 November 2021 in hospital where he was admitted due to health issue.
Frank Williams Early Life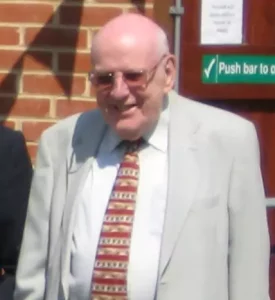 Born in 1942 in South Shields, in South Tyneside. His father was an officer in Royal Air Force and mother was a school teacher. He was raised and look up by her aunt and uncle after the separation of his parents. He spend his childhood in St Joseph's College, Dumfries, Scotland. Once his friend take him to a ride in his Jaguar XK150 and this incident develop a interest of fast cars in him.
Some Of His Personal Incident
Frank Williams met Virginia Berry and both fell in love after seven years of min 1974 and blessed with 2 baby boys Jonathan and Jamie and daughter Claire. In the year 1986 Williams had a car accident in which he lost his legs and since then he used the wheelchair. When incident happened he was moving from Paul Richard Circuit to Nice Cote d Azur Airport. Frank Williams was there for circuit test of the new team FW11 and he was returning to the airport as he wanted to complete the half of the marathon in London the next day.
Car Accident Changed Sir Frank Williams Life
On 8 March 1986, he was with manager Peter Windsor in the Ford Sierra 16000 which he hired for driving from the Paul Ricard Circuit to Nice Cote d Azur Airport he was there for the testing of new team William FW11 and while returning from there he met an accident as he lost the control of his car and met with an accident.
William was conscious and was taken to the hospital, he was crushed between the car seat and could not able to move his legs and was suffered the spinal fracture. His wife immediately flew to him and however doctors save Williams life but he need lots of care and dependence on his wife for any help.
A Different Kind of Life
His wife loved him a lot and she wrote an autobiography in 1991. An autobiography of Sir Frank William is "A different kind of life". In this autobiography her wife Virginia shares her experience about Formula One Team and also accident and their circumstance, their feeling all about it. Virginia was diagnosed with cancer and at the age of 66 left her husband and children in this world alone on 7 March 2013.
Frank William was admitted on 26 November 2021 and died on 28 November 2021.
Honours and Glories
Queen Elizabeth II in 1986 made him Commander of the Order of the British Empire and received knighthood in 1999.
For his work with Renault F1's engines he was made a Knight of the Legion of honour.
For his contribution in motorsport he also given Wheatcroft Trophyin 2008.
He was awarded with Helen Rollason Award
He was also given place in the Motor Sport Hall of Fame in 2011.
A great honour was given to him in 2012 when a new road in Oxfordshire was named after him.
At the age of 79 founder of Formula one said good buy, his memories and his works are long way to go.
Founder of Formula one who is the most successful team in the sports.
His team won total nine constructors championship.
His teams won the seven drivers' title. Frank and his daughter Claire moved away from sports in 2020. They sell Williams to the US Investor.
Frank William is an inspirational figure and was always being an inspiration for most of the people.